To ensure that your products or equipment are delivered safely, successfully and on time to their destination you should engage the services of a local freight services company that has many successful years experience in local and interstate deliveries.
City 2 Surf Transport are a family owned transport company situated on the Gold Coast and have been servicing the Gold Coast, Brisbane and Interstate for over 15 years. This experience gives us the knowledge of all aspects of the transport industry and assists us in maintaining the highest possible service to our clients and client representatives.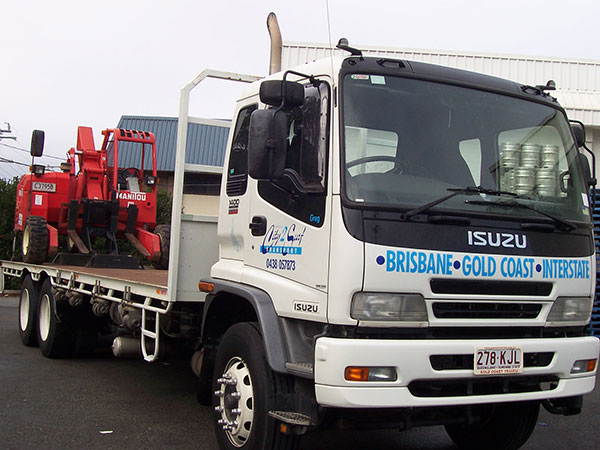 Services
We provided daily pick-up and delivery services to the Gold Coast, Brisbane, Toowomba and the Sunshine Coast. Interstate deliveries are available upon request.
We manage your delivery from start to finish and specialize in providing a diverse range of freight solutions for local and interstate businesses.
Our Trucks
To cater for diverse transportation needs as required by our clients we have available a variety of truck types and can deliver from single packets to full semi-trailer loads.
We also have available a truck and manitou forklift designed specifically for the construction market. The Manitou's compact chassis enables it to be operated in compact spaces, such as building sites. A low profile design allows it to get into very low entrances and exits.
Our Focus
We strive to supply our clients with service excellence, reliability and value.
Our goals and focus in business are:
Communication
Value
Flexibility
Reliability
Respect
Solve
Resolve
Next time you need to move freight contact City 2 Surf Transport, we won't let you down.
To arrange to have your products or equipment safely and successfully delivered today
Gold Coast Transport – Freight Services Gold Coast – Freight Services Brisbane – Freight Services Sunshine Coast